Lake Placid Film Festival
Event Listings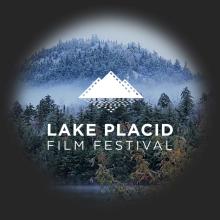 Lake Placid Film Festival
October 21, 2021
•
October 22, 2021
•
October 23, 2021
•
October 24, 2021
Palace Theater,Lake Placid Center for the Arts
Join us October 21st – 24th in America's Olympic Village, for the 2021, 20th Anniversary, Lake Placid Film Festival.
The Lake Placid Film Festival is proud to celebrate the community of film industry amateurs, professionals and just plain movie buffs, with award winning shorts screenings, cutting edge feature length films, educational seminars, mixers, receptions, tributes, directors, producers; and you: all wrapped in the mystical, magical village of Lake Placid, NY.
Featured Filmmakers Series
Short films. Deep Conversations. No charge. You miss movies. We miss you. Problem solved: every Wednesday from September 2nd-October 28 we will stream a short film showcased at the 2019 Festival, and follow with a live, moderated discussion with the filmmaker. Register in advance and we'll send you the log-on info ahead of time. You bring the popcorn!
Kill (dir. Quentin Guobadia) – September 2

Master Servant (dir. Julie Koehnen) – September 9

Drinking for Two (dir. Nathan Richman) – September 16

The Lost Weekend (dir. Ryan O'Leary) – September 23

From the Thunder (dir. Daniel Everitt-Lock) – September 30

Thespian (dirs. David Magini & Joseph Rossi) – October 7

Rockaway Sunset (dir. P.J. Landers) – October 14

On the Ledge (dir. Marco Baratta) – October 21
2020 Short Film Competition
We are looking forward to screening another year of great short films submitted to our Your Shorts are Showing film competition.