GRANTEE IMPACT STATEMENTS
The Lake Placid Sinfonietta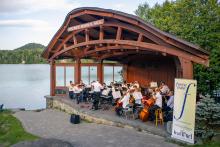 "The Lake Placid Sinfonietta is committed to providing some concerts each year without an admission charge, enabling everyone to experience the music. In 2019 "free" concerts include a morning concert for children, a community concert in Saranac Lake and the six Park Concerts in downtown Lake Placid which are supported by this year's CAP funding. Having CAP funding for these concerts strengthens the resolve of the orchestra to continue this well-appreciated service to the community."
The Depot Theatre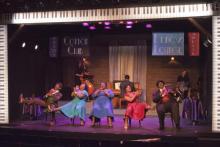 "The Essex County Arts Council Cultural Assistance Program 2019 funding supports the Depot Theatre's work of producing its three professional mainstage productions in Westport: The World Goes 'Round, An Act of God, and Forever Plaid; four midweek Station Spotlight shows including 2 Broadway cabarets and Boquet River Theatre Festival summer youth program at the Whallonsburg Grange. ECAC CAP funding is critical to the Depot's ability to entertain, enrich and educate bringing a diversity of stories and storytellers through professional theatrical arts to Essex County's Champlain Valley."
The Lake Placid Center for the Arts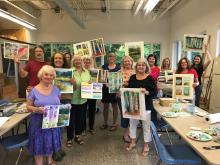 "The Lake Placid Center for the Arts strives to bring the best national and international arts programming to the North Country. We maintain low ticket prices so that we will remain accessible to our rural community, and the ECAC grant helps us bring the best quality programs to the Adirondacks. We reach all ages, from children in our free after-school workshops to our older audience that enjoys the Met Live in HD, and everyone in between."